Walkway gratings provide safe and easy access for personnel and are an essential element of offshore structures in the oil and gas industry. Demand has also increased considerably in recent years thanks to the growth of offshore wind.
HDG gratings are the most used solution. They are available as ready-to-use, cut-to-length, products to cover the required surface area. The other candidate material in this application, glass fiber reinforced plastic (GRP), is not fire resistant, doesn't have the same strength, and can't withstand low temperatures.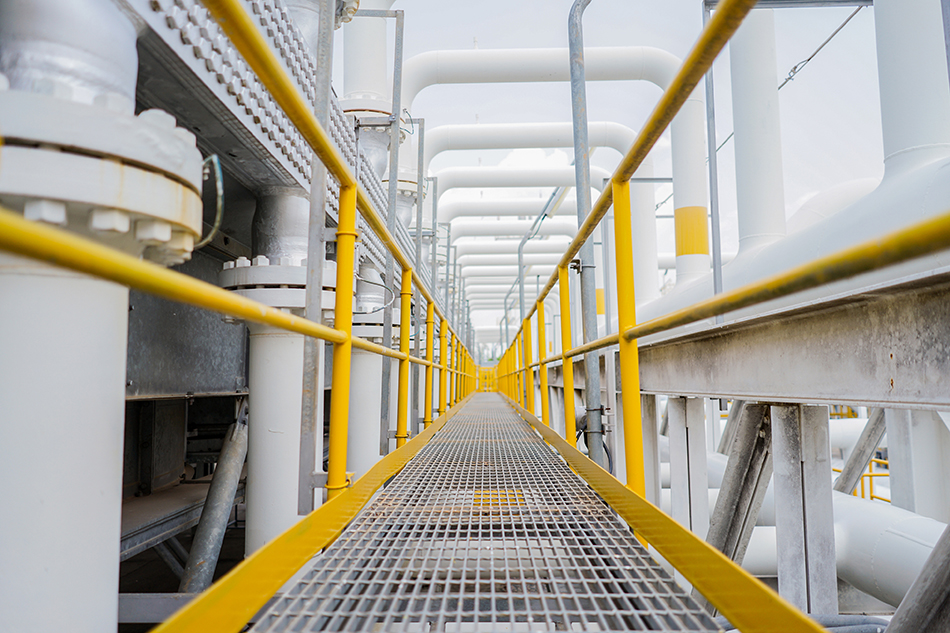 The challenge with using HDG gratings offshore is the constant exposure to salt spray and wide variations in temperature. These mean that they generally require frequent maintenance and replacement. This is encouraging the industry to look at stainless steel that can offer a maintenance-free solution capable of lasting the long design-life of 30 years or more expected for offshore structures.
Crevices are inherent in the design of gratings. That rules out the use of 316L as this austenitic grade is sensitive to crevice corrosion in marine environment. However, an attractive option is to use a duplex stainless steel that combines many of the beneficial properties of ferritic and austenitic stainless steels.  In particular, the duplex microstructure contributes to a high mechanical strength and high resistance to stress corrosion cracking.
Forta comes to the fore
Initial projects for offshore gratings have used Outokumpu's Forta EDX 2304. It has high strength and elongation – Rp0.2 ≥ 500 MPa, A5 ≥ 25 %. Furthermore, it has a higher chromium content in comparison to austenitic grades, giving it higher pitting and crevice corrosion resistance than 316L. An added benefit is its lower nickel content, which is an alloying element subject to significant fluctuation in pricing, so it has a much more stable price.
It should be noted we do not recommend that Forta EDX 2304 is deployed close to seawater in the splash zone. For the best corrosion performance, it needs to be around 10 to 15 meters above the seawater level in areas where there is consistent flushing by rainwater.
For more severe applications we would suggest Forta DX 2205, and if the grating is in the splash zone and potentially in contact with seawater then a step up to super duplex Forta SDX 2507 is recommended.
Suitability for welding
Two welding methods are in general use for the manufacture of walkway gratings: shielded metal arc welding (SMAW) and manual arc welding (MAW), both are carried out with stick electrodes. Duplex stainless steels have, in general, very good weldability and are compatible with most welding methods used for stainless steel grades.
Weight-saving potential
An important advantage of duplex grades is high strength, which enables light-weighting. To evaluate its potential, trials have been carried out with manufacturers to substitute lean duplex material in their existing HDG grating designs. The two critical criteria for walkway gratings are load carrying capability and deflection.
Tests performed with varied loadings over a pre-set span have confirmed that gratings manufactured in lean duplex stainless meet the load and deflection requirements with a reduced section (30 x 3mm compared with 30 x 5mm for HDG steel). This offers the potential for a weight saving of up to 40%.
The key implication of this weight saving is that duplex stainless steel presents an attractive option for modification projects. This is because a key driver for these projects is to not increase the total weight of the platform to avoid the need for rebalancing.
Furthermore, the significant potential saving in the construction of a new structure could allow the installation of additional equipment with no additional weight burden. Reduced weight could also allow the possibility for structures to be built onshore and then transported more easily to an offshore installation.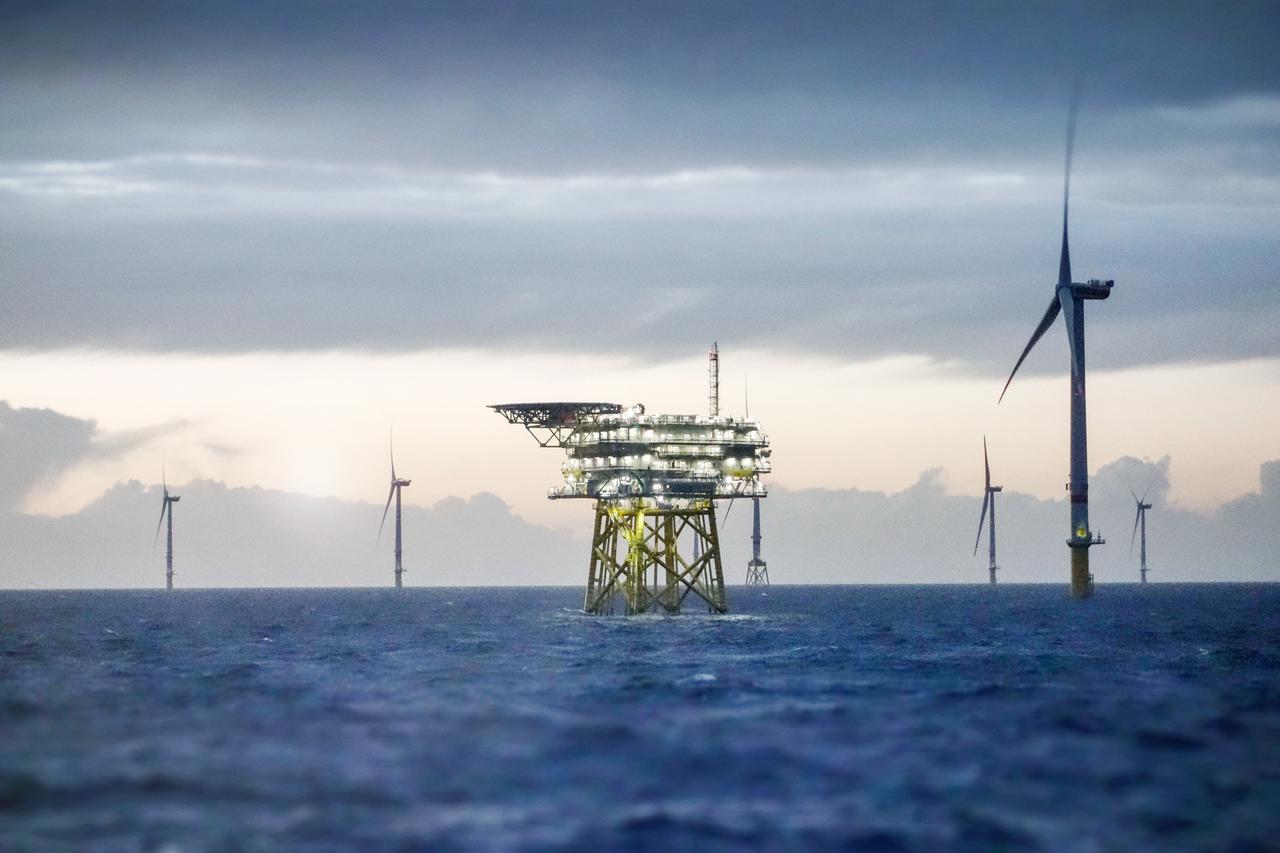 Reducing environmental impact and carbon footprint
Utilizing duplex grades in production instead of carbon steel solutions with painted or HDG surfaces will minimize pollution and hazardous waste as stainless steel does not require surface treatment. The longer life cycle, compatible with the 20-year plus life of offshore installations, makes it a superior environmental choice over carbon steel that will require regular maintenance and possible replacement. The increased life expectancy of the duplex material will also improve the carbon footprint of the project. Long life and low maintenance are also very significant factors in optimizing the total cost of ownership (TCO) of the project.
Faster installation
Avoiding the need for welding operations can generally allow faster installation for offshore projects. This can be achieved with duplex material with bolted connections and has a direct impact on the labor time required, resulting in cost savings. Furthermore, when HDG gratings are cut or modified during construction or modification the cut surfaces require treatment against corrosion, which is not needed for stainless steel.
The ideal choice for specific applications
In some offshore applications, minimizing the weight of walkways is the top priority so GRP will continue to be used. In other cases, where long life and low maintenance are not critical, then HDG will remain the natural choice. The role of duplex steel is to offer an interesting new alternative for walkways in more demanding applications. This is where its combination of high strength, light weight and corrosion resistance makes duplex steel a particularly attractive option for achieving the optimum total cost of ownership (TCO).
The choice of material for gratings can also have a significant impact on the sustainability of the project. At the end of life, GRP has no residual value, leaving operators with waste that is troublesome to process. In contrast, stainless steel is fully recyclable so the gratings will retain considerable value even after a long service life.